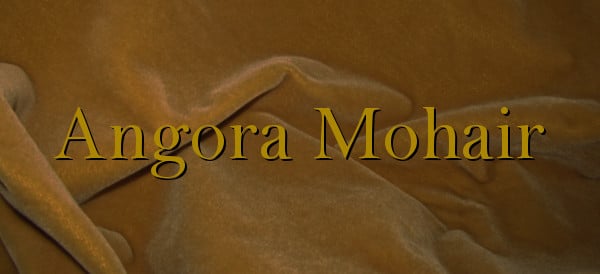 Mohair is produced from the hair of the Angora Goat. Like sheep's wool, it is shorn from the goat once or twice each year without harming the animal. Mohair is therefore a highly renewable resource. Mohair fabric is a classic, centuries-old textile that is durable, resilient, insulating and light-weight. Mohair fibers dye well affording deep, lustrous hues. It is an excellent choice for draperies, pillows, sofas and chairs. We offer mohair at 54" wide, 16oz to the yard. Sourced from American goats, our mohair passes MVSS 302 and UFAC Class 1 fire safety ratings.

While we use the best imaging sources possible, we cannot be held responsible for color deviations between display devices and actual materials. Material images are for ordering reference only. We strongly suggest referring to hard samples or inquire about our
EZMatch Swatch Scanner
to ensure proper color matching.